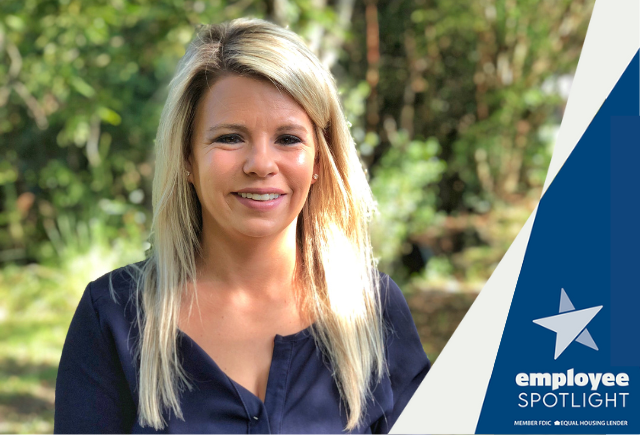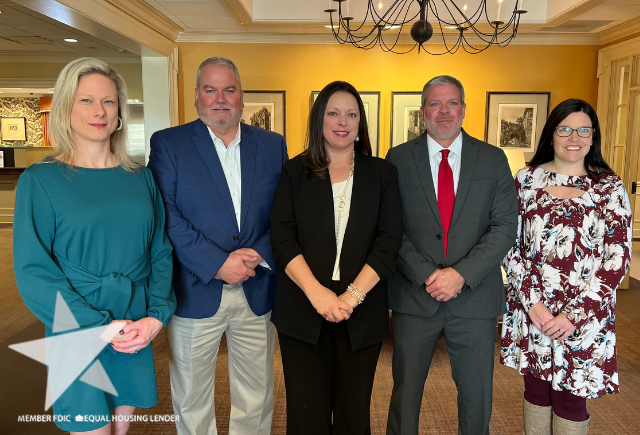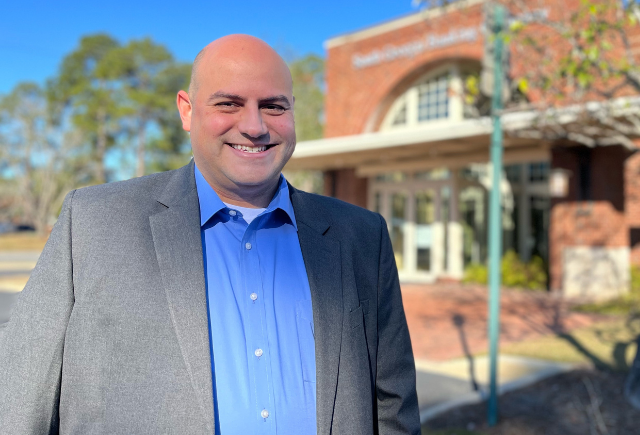 Employee Spotlight: Amanda Lowe
Amanda Lowe is a Loan Assistant at South Georgia Banking Company with previous experience in our Operations department. She has been a part of the SGBC team for 12 years and specializes in debit and credit cards, ATM and customer service. Amanda's roots run deep at SGBC as her grandfather started the bank in 1970. Since then, generations of Amanda's family have worked at SGBC with Amanda making up the third generation.
Amanda and her husband, Johnny have a son, Jax, and two dogs, Karlee and Baylee. In her spare time, she enjoys spending time with family, going to the beach and being outdoors.
SGBC places a priority on recognizing those who go above and beyond for our customers, so we didn't want to miss the chance to recognize Amanda for a job well done! Stop by our 2nd Street branch in Tifton and say hello to Amanda and the entire SGBC team.
SGBC Announces Staff Promotions
The leadership team at South Georgia Banking Company is excited to announce internal promotions of six SGBC team members including Erika Culpepper, Chris McCard, Mike Rice, Jennifer Castleberry, Adam Simmons and Kelly Johnston.
"Our bank continues to expand, adding services along with adding new consumer and business customers," said Sam McCard, president, South Georgia Banking Company. "To ensure we are meeting the needs of our customers, we've made staff changes, increasing the areas of responsibility for six team members. We are fortunate to have qualified staff dedicated to our mission of being the best community bank in South Georgia; our people are what sets SGBC apart."
Continue reading by clicking the link below. 
Pires Joins SGBC in Newly Created Role
South Georgia Banking Company announces the addition of Victor M. Pires in the newly created position of Senior Vice President and Retail Banking Manager. Pires joins SGBC with over 20 years of banking experience including working with the development of new banking products. His role at SGBC will utilize this experience as he drives new retail banking opportunities and implements new products to enhance services for customers. 
"We are excited to have Victor join our team," said Sam McCard, president of South Georgia Banking Company. "His leadership will be invaluable as we continue to grow as a bank, offering the latest in technology paired with local customer service."
Continue reading by clicking the button below.