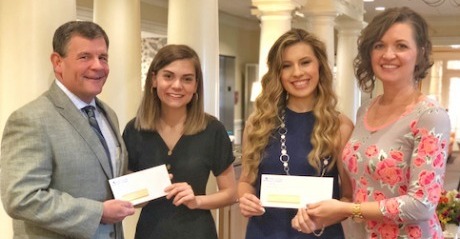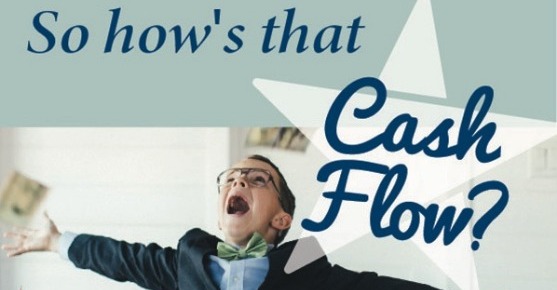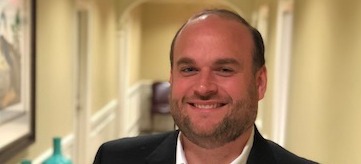 2019 Hester Memorial Local Scholarship Winners Announced 
Logan Owens from Tift County High School and Katelyn Watson from Turner County High School, have been selected as the local representatives to compete for one of four $1,000 Julian and Jan Hester Memorial Scholarships chosen by the Community Bankers Association (CBA).
"We had a unique predicament this year with two, equally qualified candidates for the Hester Scholarship.  Every time we inputted a judge's scores, Katelyn and Logan's positions would flip from first to second place.  By the time all scores were submitted, they were tied," said Maghan Campbell, Scholarship Coordinator and Marketing Director of SGBC.
SGBC President and CEO Glenn Willis added, "We are thrilled to have two candidates so highly qualified and didn't hesitate to give both of these young ladies a $500 scholarship!  Best of luck to both of them as they move on to the CBA judging process."
Click the link to read about all the many accomplishments both Logan and Katelyn have achieved so far.  Congratulations and good luck from all of us at SGBC!
Managing Cash Flow for Small Businesses
Anyone owning a small business knows that cash flow is the lifeblood and critical in its growth. Small businesses are hugely dependent on their cash flow. When they aren't being paid on time, they must either cut costs or scramble to find alternative funding.
So what are the basics of good cash flow management? Are there any cash flow templatesyou can leverage? Where does your break even analysis fit in? What strategies can you use to ensure cash is flowing, whether you are in the startup stage or looking to grow an established business?
South Georgia Banking Company is completely committed to helping small businesses find answers to these important questions. Click the link for a series of cash flow questions with some real world solutions.
SGBC Welcomes New Lender, Jared Ross
South Georgia Banking Company announces the addition of Jared Ross, Commercial Lender and Vice President, to our 2nd Street office in Tifton.  Jared joins South Georgia Banking Company with more than 9 years of experience in commercial lending and deep roots in the Tifton area.
South Georgia Banking Company is thrilled to have Jared on board as a Commercial Lender.  We are proud to continue to serve our communities with quick, local decision making, and experienced, dedicated professionals.
Stop by the 2nd Street location and welcome Jared to the team!  Click to link below to learn more about Jared's family, community involvement and more.