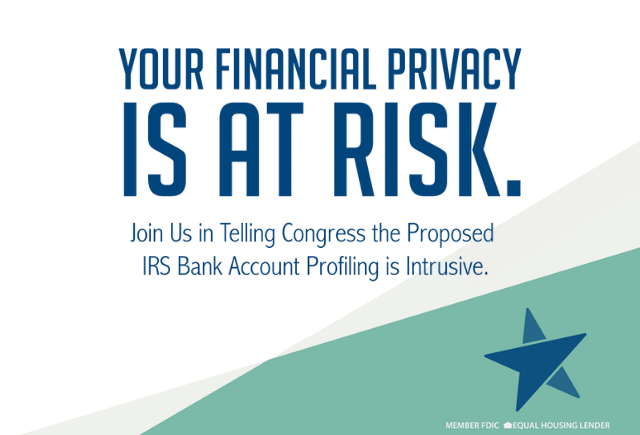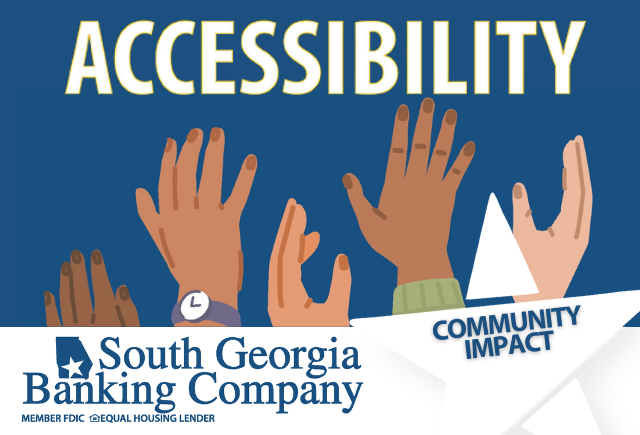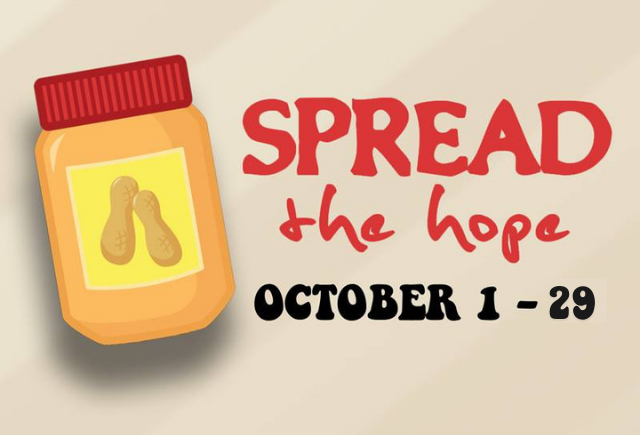 Here's What You Can Do
South Georgia Banking Company does not make it a practice to comment on politics, legislation, or any other matters in Washington, DC. However, we feel compelled to inform our customers about a troubling proposed provision buried in the American Families Plan that would impact your financial privacy.
The provision would require all financial institutions to report the inflows and outflows of all personal and business accounts to the IRS. South Georgia Banking Company, along with other banks, would be under federal mandate to report this information on every account to the IRS.
Banking relationships have always been protected by a level of privacy, which is currently required by federal and state laws. The proposal in question would be in direct conflict with existing privacy regulations and furthermore, would provide previously confidential information and personal data directly to the IRS.
Continue reading by clicking the link below. 
Accessible Personal and Business Loans
Being one of only four banks in Georgia that is CDFI-certified is one way South Georgia Banking Company lives the bank's commitment to community impact. Banks with the Community Development Financial Institution (CDFI) designation have a mission of community development, focusing on the underserved communities, and striving to improve the social and economic conditions in their service area.
The goal of CDFI is to expand economic opportunity in low-income communities by providing access to financial products and services for local residents and businesses. Why this is a big deal: Because South Georgia Banking Company has a focus on serving financially distressed areas, the bank is designated as a CDFI certified institution which means SGBC is able to process loans for people and businesses who may not otherwise qualify, leading to more opportunities and improved lives.
Continue reading by clicking the link below. 
Spread the Hope with Peanut Butter
Help South Georgia Banking Company "Spread the Hope" as a part of Georgia Peanut Bank week by donating a jar of peanut butter! The collected jars will be given to local food banks in our service area, including Tift, Colquitt, Turner, Crisp, Dooly, and Worth counties.  You may drop off your jar at any SGBC branch from October 1 – 29 and we'll deliver the boxes of peanut butter jars to the food banks. [If possible, please donate plastic jars].
Georgia Peanut Bank Week celebrates the significant contributions peanut farmers and peanuts make to our local and state economies. According to the UGA Cooperative Extension Service, Georgia is the number one producer of peanuts in the United States, and Georgia peanut farmers provide more than 45 percent of the U.S. peanut crop each year.
Find the address to your local branch by clicking the button below.