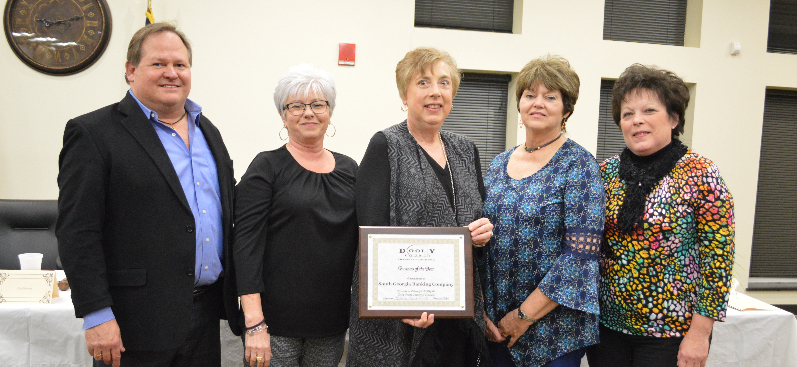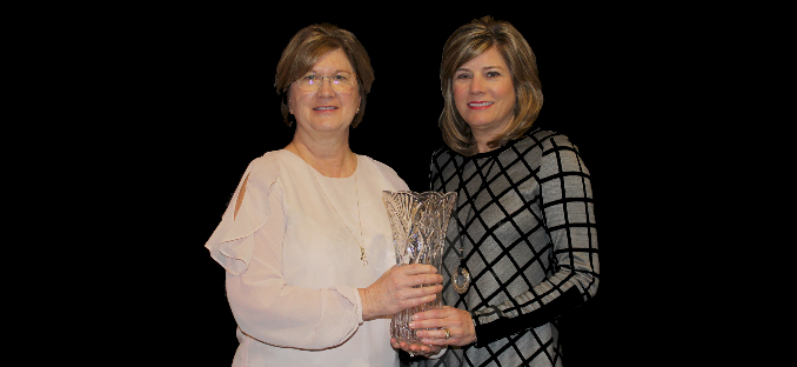 Accepting Applications: 
Julian & Jan Hester Scholarship
South Georgia Banking Company (SGBC) is accepting applications for the 2018 Julian & Jan Hester Memorial Scholarship. This Scholarship Program, sponsored by the Community Bankers Association (CBA), awards $1,000 annually to four (4) deserving high school seniors who plan to attend a Georgia College/University/Technical School beginning the Fall semester after they graduate. The (1) applicant who is selected by SGBC as the local winner will be awarded a $500 cash scholarship before moving on to the CBA selection process. 
Vienna Branch Selected Business of the Year
Dooly County 41st Annual Meeting & Awards Banquet. South Georgia Banking Company won the Business of the Year Award. 
(Pictured L-R) Lin Barnes, Dooly County Chamber, Rhonda Roper Connie Edwards, Judy Daniels and Brenda McGee.
Photo courtesy of the Cordele Dispatch.

Melinda Moore - Business Woman of the Year
Melinda, a native of Tift County, began working at South Georgia Banking Company as a freshman at ABAC. She started out as a part-time employee in bookkeeping and has risen to the top of management as the Senior Vice President of Operations. As a top executive of a bank with assets totaling $450 million dollars, Melinda is responsible for maintaining the operations of all 9 locations, including 112 employees, covering 5 counties in South Central Georgia. Although her responsibilities have evolved and increased over the years, it has not changed the core of who she is as a person. Melinda is also responsible for overseeing the continual changes in bookkeeping, information technology and online security which is especially extensive for a financial institution.
Learn More
about holiday shopping scams